L'assurance ROCK pour WICC Québec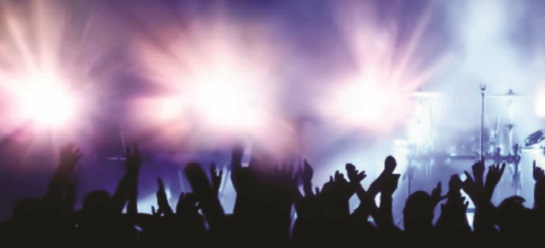 Soyez des nôtres! Venez encourager des musiciens et chanteurs amateurs provenant de l'industrie de l'assurance dont certaines personalités bien en vue!  50 $ incluant deux consommations!
Une soirée de musique live pendant laquelle un groupe compose de musiciens professionnels et d'intervenant(e)s de l'industrie de l'assurance s'offrira en performance pour votre plus grand plaisir! Tous les profits seront verses à la Société canadienne du cancer au nom de WICC Québec.
Come join us for an evening of live music during which a band of professional musicians will be joined on stage by members of the insurance industry for your listening pleasure! All profits will be donated to The Canadian Cancer Society on behalf of WICC Québec. $50 includes two free drinks!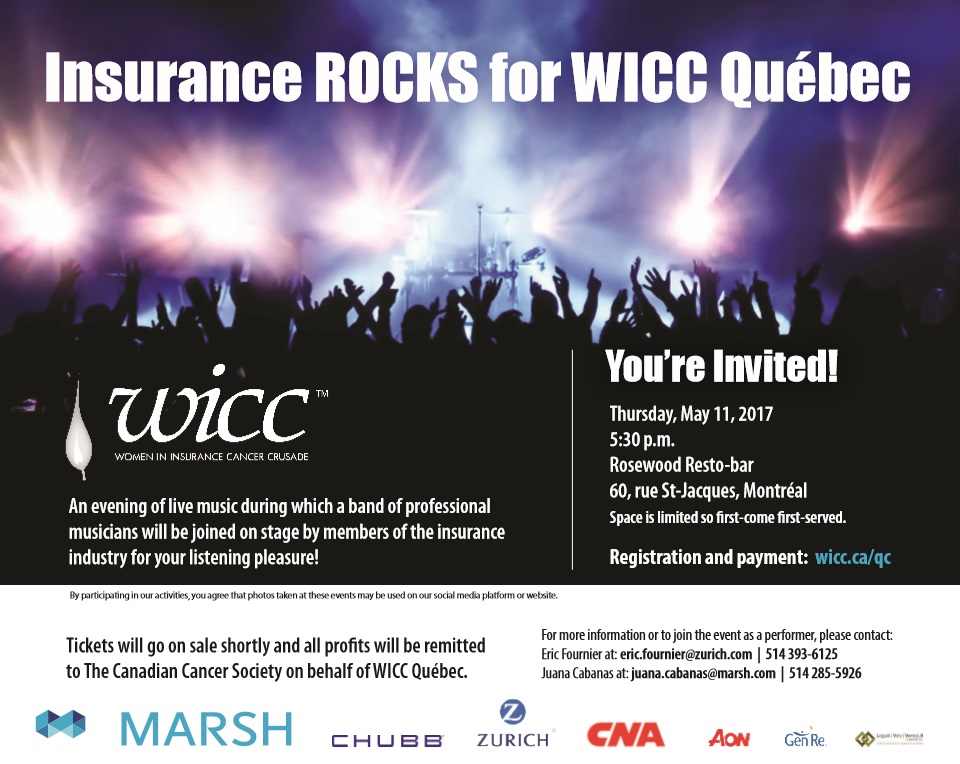 Attention
We're sorry. Either an error occurred or the event(s) you were attempting to register for may no longer be open for registration.