Petit déjeuner conférence / Breakfast conference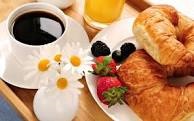 WICC Québec a le plaisir de vous inviter à son déjeuner conference annuel! Dr Réjean Lapointe abordera le thème "Amener le traitement jusqu'à la tumeur".
WICC Québec is pleased to invite you to its annual breakfast conference!  Dr. Réjean Lapointe will be speaking about 'Bringing the treatment to the tumor'.
Attention
We're sorry. Either an error occurred or the event(s) you were attempting to register for may no longer be open for registration.