2017 WICC Ottawa drive FORE hope Golf Tournament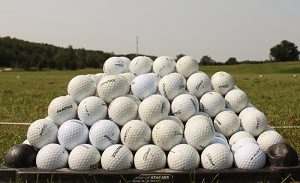 A round could make a difference!!!!!
It's time to register for WICC Ottawa's 7th Annual 'drive FORE hope' Golf Tournament on August 14th, 2017 at Camelot Golf and Country Club, east of Ottawa.
Foursomes compete in a day long event that includes complimentary use of the driving range, putting greens and pro staff, and includes lunch, dinner and silent auction as well as prizes.
Come join us for a great day of fun in the sun!
"Thanks for the well organised, extremely entertaining event!"
~ Ross J. Skirda, RJS Forensics & Rehabilitation
18 Holes of Championship Golf with Cart (rated 5th in North America by Golf Digest)
FREE Welcome Gift for all participants
Access to driving range & practice facility
Complimentary bottled water in each cart
Bag drop services
Beverage cart service
Locker/shower facilities
Lunch and Dinner included

DATE:
Monday, August 14th, 2017
SCHEDULE:
10:00 am - Registration and Golf Range
11:30 am - Shotgun Start
5:00 pm - Cocktails
6:00 pm - Dinner
LOCATION:
Camelot Golf & Country Club
Cumberland, ON (just east of Ottawa)
Directions
TICKETS:
$1,100 (per foursome + HST)
$275 (per single player + HST)

Sponsorship and donation information is available now.  Please contact the event chairs, Christine Lacroix (613) 841-2481  christinelacroix@diresco.ca or Kathy Bond (613) 748-3000 ext. 48687 Kathy.bond@intact.net

SPONSORSHIPS:
***Cost of Tournament Play is not included in Sponsorship Packages***
Tournament Sponsor - $5,000 - 1 Opportunity Available
TWO foursomes
Company name &  logo prominently displayed on:
Registration table and reception area
WICC Ottawa table card at dinner
Multimedia presentation during dinner
WICC Ontario Website for Event Sponsors
Logo on foursome team pictures
GOLD Sponsor - $3,000 - 2 Opportunities Available
ONE foursome
Company name &  logo prominently displayed on:
Registration table and reception area
WICC Ottawa table card at dinner
Multimedia presentation during dinner
WICC Ontario Website for Event Sponsors
Logo on foursome team pictures
Lunch Sponsor - $2,000 - 1 Opportunity Available
Company name &  logo prominently displayed on:
At lunch table
WICC Ottawa table card at dinner
Multimedia presentation during dinner
WICC Ontario Website for Event Sponsors
Cart Sponsor - $2,000 - 1 Opportunity Available
Company name &  logo prominently displayed on:
On each Golf Cart
WICC Ottawa table card at diner
Multimedia presentation during dinner
WICC Ontario Website for Event Sponsors

Putting Contest Sponsor - $1,200
Company name &  logo prominently displayed:
At the putting green
Company ten/display at sponsored putting green
WICC Ottawa table card at dinner
Multimedia presentation during dinner
Company representative to present prize at podium to winner (prize to be purchased by WICC Ottawa - $300 value)
WICC Ontario Website for Event Sponsors
Game Sponsor - $1,000 - 5 Opportunities Available
1.  Women's Longest Drive (Hole #9)
2.  Men's Longest Drive (Hole #18)
3.  Women's Closest to the Hole (Hole #15)
4.  Men's Closest to the Hole (Hole #17)
5.  Hole in One (Hole #4)
Company name & logo prominently displayed:
At the sponsored hole
Company tent/display at sponsored game hole
WICC Ottawa table card at dinner
Multimedia presentation during dinner
Company representative to present their prize to winner at podium
WICC Ontario Website for Event Sponsors
Hole Sponsor - $500 - 13 Opportunities Available
Company name &  logo prominently displayed:
At sponsored hole
WICC Ottawa table card at dinner
Multimedia presentation during dinner
WICC Ontario Website for Event Sponsors
Silent Auction - Unlimited Opportunities of any value appreciated
Company name &  logo prominently displayed on:
On Auction Bid Sheets
In display frame
WICC Ottawa table card at dinner
Multimedia presentation during dinner