WICC Quebec was recently presented a plaque, recognizing its contribution as the corporate team that raised the most funds at the 2013 West Island Relay for Life: $11,105.

Furthermore, the Pafco/WICC Quebec team participated at the Pointe de l'Ile Relay for Life and raised an additional $3,200. Well done!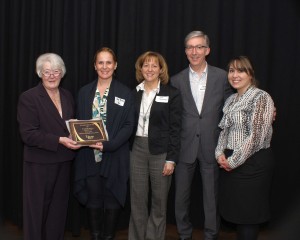 Shown here are Pat Empsall, West Island Relay for Life, Holly Moore, Jean Bertrand, Ida Cerantola.