November 21, 2016 – WICC is incredibly privileged to have such a strong and vibrant volunteer base that give hours of their time beyond work and home commitments to support our vision and mission. In recognition of these special individuals, and in celebration of WICC's Platinum 20th Anniversary, local WICC Chapters across Canada voted on recipients for our first annual WICC Volunteer Award.
We are pleased to formally recognise the following individuals that have won this distinguished WICC volunteer award.
WICC Québec – Carole Morin (Travelers)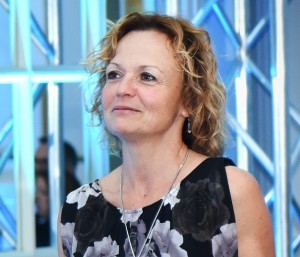 Carole Morin has been an invaluable WICC supporter for the past three years. Within this period of time, Carole has given an incredible amount of energy and dedication to WICC's cause and has provided assistance for all of Quebec's local WICC events. From greeting and registering guests, securing more volunteers and supporters, selling event tickets or encouraging donations, Carole always steps up and plays an integral part in the success of WICC Quebec's mission and fundraising goals.
On behalf of the entire WICC Québec committee, congratulations Carole!
WICC BC – Debbie Demar (Marsh) & Mary da Costa (The Guarantee)
Debbie Demar has been a pillar of support for WICC and CCS over the past 15+ years. Having previously held positions on the WICC BC Board of Directors, WICC & Friends For Life team member and Co-Chair of Survivors for Coquitlam Relay for Life Leadership Committee, the WICC BC Chapter wouldn't be where it is at today without Debbie's help and dedication.
Mary da Costa has been involved with the WICC BC board for over 14 years and has also volunteered directly with the CCS over this time period as well. Another pillar of the BC WICC Chapter, Mary has been a WICC & Friends For Life relay team member and is now a team captain, as well as the Co-Chair of Survivors for the Coquitlam Relay for Life Leadership Committee.
Both Mary and Debbie, along with and in recognition of founding member Janice Domingo, have helped to make the Coquitlam Relay For Life one of the top relay events for CCS.
WICC Alberta – Jim Sinclair (Guardian Insurance)
Jim Sinclair is has been an incredibly dedicated volunteer force for WICC AB since the Chapter's 1999 inauguration. Jim led the way with an unprecedented initial donation and ongoing Golf Charity donations placing Jim and "The Sinclair Charity Golf Tournament" within the top three donors to WICC Alberta. Upon retirement from Guardian Insurance, Jim's countless fundraising hours and years of dedicated service to WICC AB, as well as volunteer work with the Rotary and Mount Royal University, Jim Sinclair truly has a heart of gold.
WICC Ontario – Catherine 'Cat' Pickell (Crawford & Company)
Cat Pickell has volunteered for WICC for over a decade and over the past six years has been an indispensable part of the WICC Gala committee. Being a vocal advocate, she's garnered WICC with more volunteers and helped event day run smoothly by dedicating hours of her time leading up to the day, arriving early in the am and following through to the close of the event. Our board truly appreciates how hard she works, the quality of execution in which she takes on event details, her commitment to the cause and the depth of experience that she brings to the committee.
Thank you for all of the very qualified award nominees put forward by the provincial WICC Chapters. Selecting the final winners was a very hard decision however at the same time the collective WICC Board is very pleased to recognise these very well-deserving individuals! Congratulations and a sincere thank you again for all of your self-less time and dedication to help beat cancer in our lifetime!