WICC Ontario Chapter fondly remembers Sophia Stukas' participation in the creation of WICC. Early founders of the organization set the groundwork for what has made WICC a sustainable and growing fundraiser for the Canadian Cancer Society.  Sadly, on July 2nd, 2016, Sophia Stukas (Norkus) lost her 24 year battle to cancer.
Sophia's friends and business colleagues are honoring her enduring legacy in many ways. A tribute, sponsored by her loving husband Vitas, has been set-up for Sophia on the WICC website. If you wish to make a donation in Sophia's name, you may do so using the following link: http://wicc.ca/donate/
Winton-Ireland, Strom & Green Insurance Agency (WSIG), the company that Sophia worked for in California, will be collecting 'Jeans for Charity' funds in Sophia's memory. The monies raised in August & September 2016 will be gifted to WICC.
On August 11th, WSIG held a Luminaria Ceremony at dusk on the lawn of their offices. Sophia's husband Vitas was able to fly out to California for the ceremony. Bag pipes played as friends and colleagues shared memories of Sophia. Funds raised (through the purchase of luminaria bags) were donated to the Relay For Life / American Cancer Society in Sophia's name.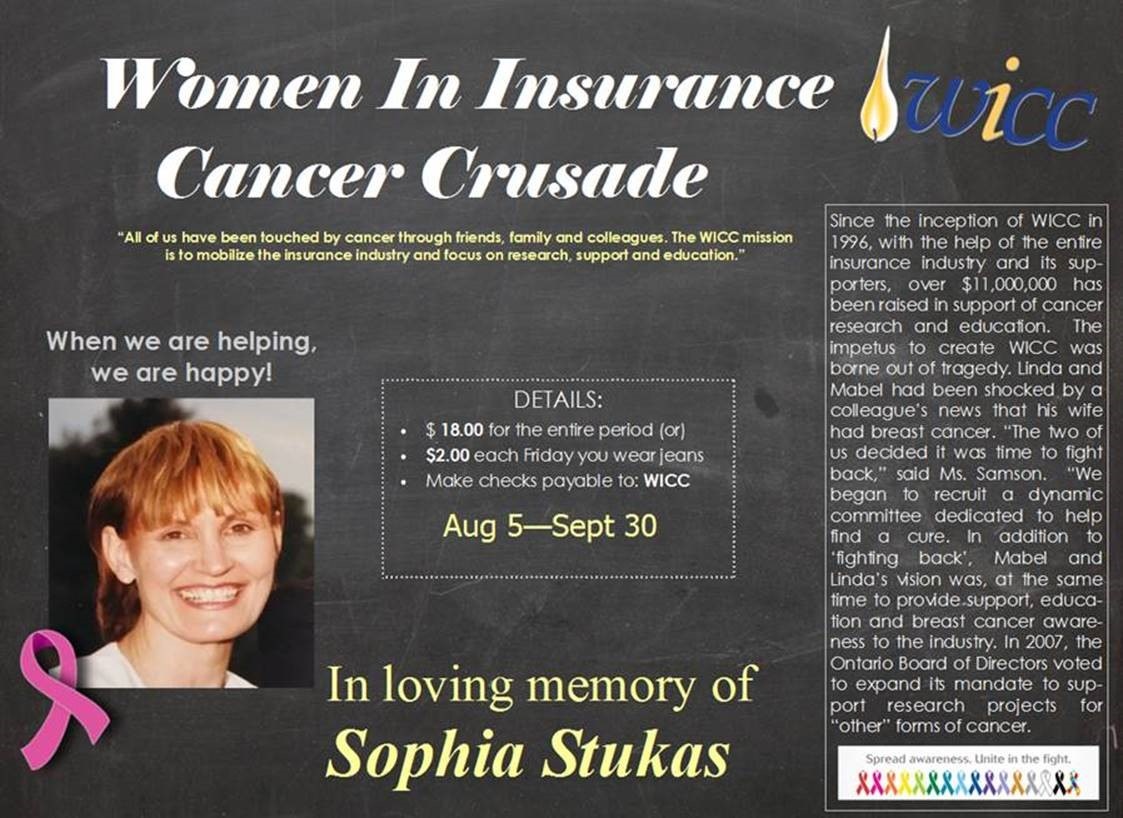 If you didn't have the honor of knowing Sophia personally, her husband Vitas recently forwarded the attached article written nearly 20 years ago. Read on to learn more about Sophia's incredible compassion and initial battle with cancer.